DKnine Fitness Newsletter (05.06.2020)
DKnine Fitness Newsletter (05.06.2020)
This week we welcomed back some of our brilliant clients. Following guidelines, we have set up a safe space to carry out 1-2-1 personal training sessions, outdoors at a safe 2 metre distance ????????
We can't tell you how enjoyable this has been! Reuniting with friends and getting back to doing what we do best…training over 30's!
It all comes down to you ????
At the end of the day, you're going to have to hold your hands up and admit only YOU can help yourself. We can give you all the tools, advice and workouts…But if you're not going to implement any of it, it's never going to work. You're never going to find that "miracle" programme. It doesn't exist. What you NEED is to find your WHY and make small changes that can turn into life changes. We have had some amazing results from members online who want to take back control, be healthy and feel amazing!
Let's talk calorie deficit 
Have you tried time and time again to lose weight and been unsuccessful? Exercising 3 times a week and not seeing any difference?
It is time to look more closely at your nutrition. Your results depend 80% on nutrition and 20% on exercise…To be more successful you need to be in a calorie deficit. This means burning more calories than you eat. We suggest using an app such as MyFitnessPal to track what you eat. You don't have to do this every day but you can get a rough idea of your calorie intake and be more mindful of it. Smaller portions, healthier snacks, regular exercise = success
Shoutout to Nicole 
It's great to see Nicole back, taking on a Social Distance 121 Session

 
????
"Just had my 1st 1-2-1 session and feel amazing

 
????
 

since the gym closed its doors I have found it hard to find any motivation to do any of the online training so for me this was a great opportunity to give me the kick up the ass I needed. Mike Harrington was amazing the training was tailored to exactly what I asked for

 
????
 

honestly guys even if it's just a 1 off thing to give you the motivation you need to get back training or a couple a week until the gyms open again I defo recommend it a try. Hopefully see you all in the gym soon. Stay safe xx'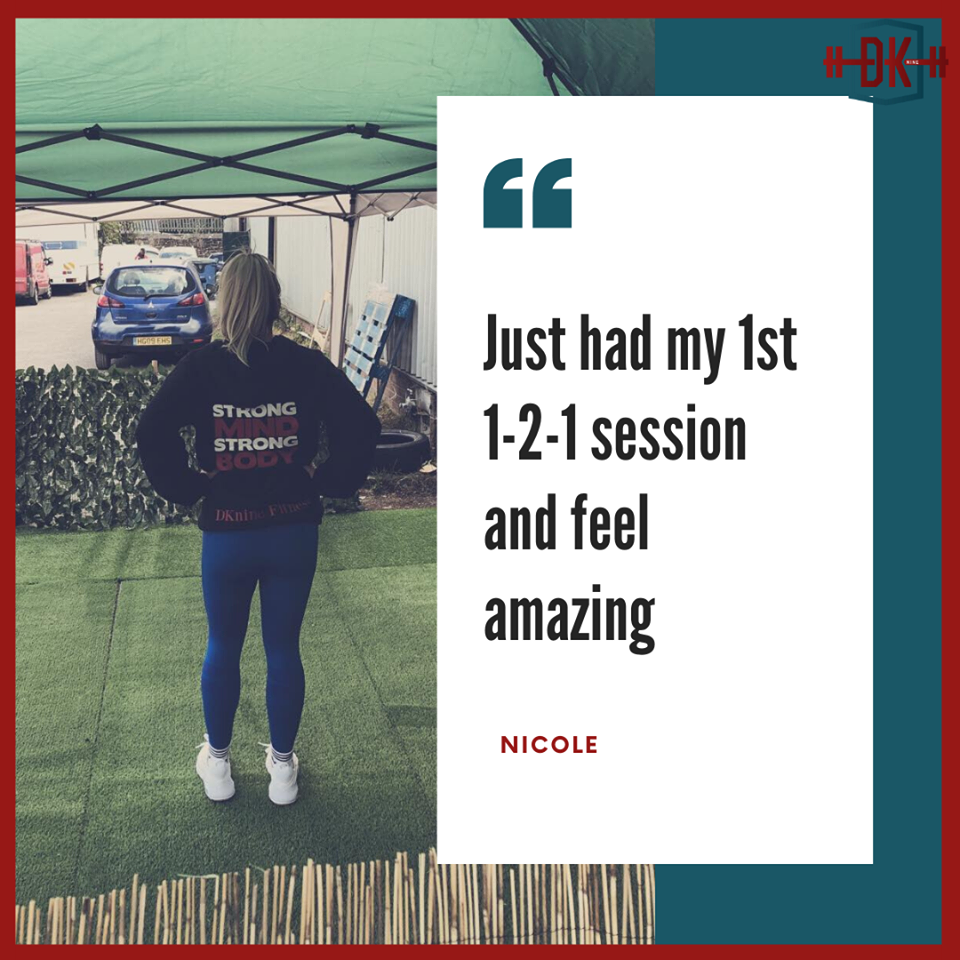 Are You Ready To Join Us?
We are over 30's body transformation specialists here to support you through this period of isolation. We believe the best way to keep your body and mind healthy is through fitness and regular online socialisation.
P.S. Did you know if you sign up to our programme you get a 2-week FREE trial at DKnine Cardiff when we re-open?
As you can think from its name, Oriental Melodies is actually a dating internet site where you can satisfy and converse with women of Asia. Very low huge user base and is a good place to begin your search for a great Asian new bride. The site also has a lot of great...